Ruurd Movie Maker
Download
Privacy policy
Terms of service
What will this app do with your user data
This app is a video editor that allows you to cut videos and upload them to YouTube, or export to a file. YouTube login is needed only if you want to export videos to YouTube.
If you log in, the app will request to "Manage your YouTube videos", which grants the app the right to upload videos to your channel.
It will also request to "View your YouTube account", this is needed to show the avatar of the logged in channel, so you can see what account you're logged in with.
Features
Cut video

Set start point
Set end point
Split video

Change video volume
Change playback rate
Concatenate videos
Change fps with support for motion interpolation
Change resolution and bitrate
Advanced export settings contain many ffmpeg filters:

Change contrast, brightness, saturation
Bass boost
Add echo to audio
Create a histogram of video or audio
Remove logo embedded in video
Hue
And many more filters

Upload to YouTube from the editor
Screenshots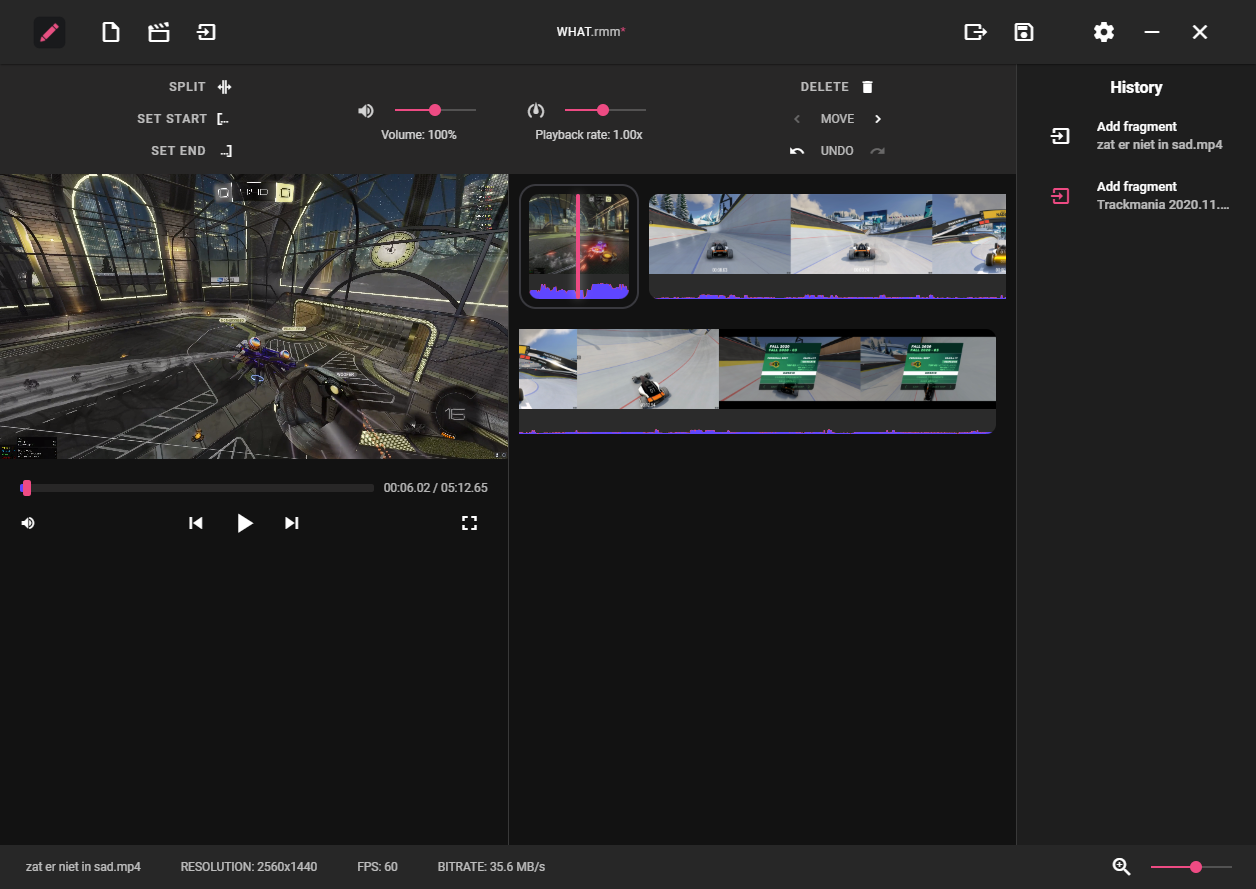 Light theme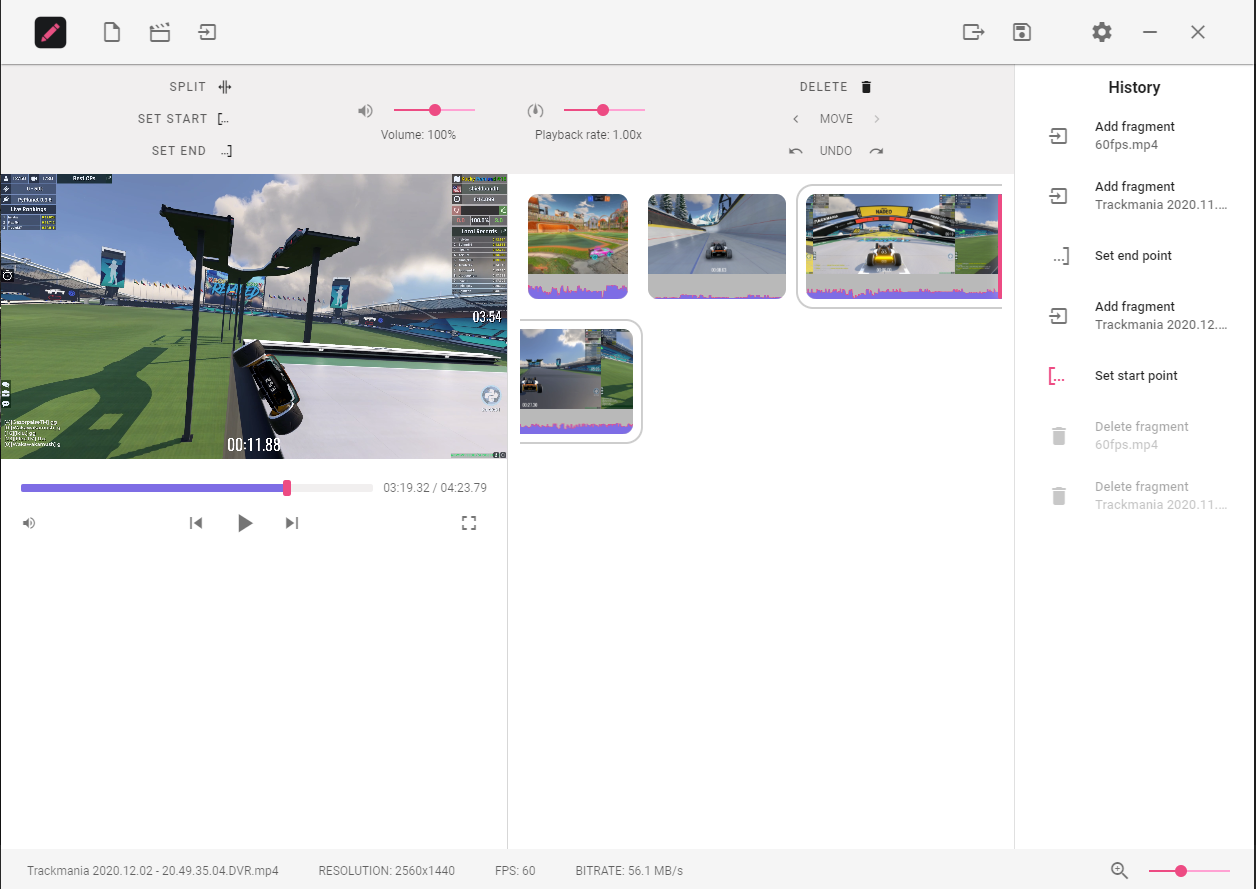 Export settings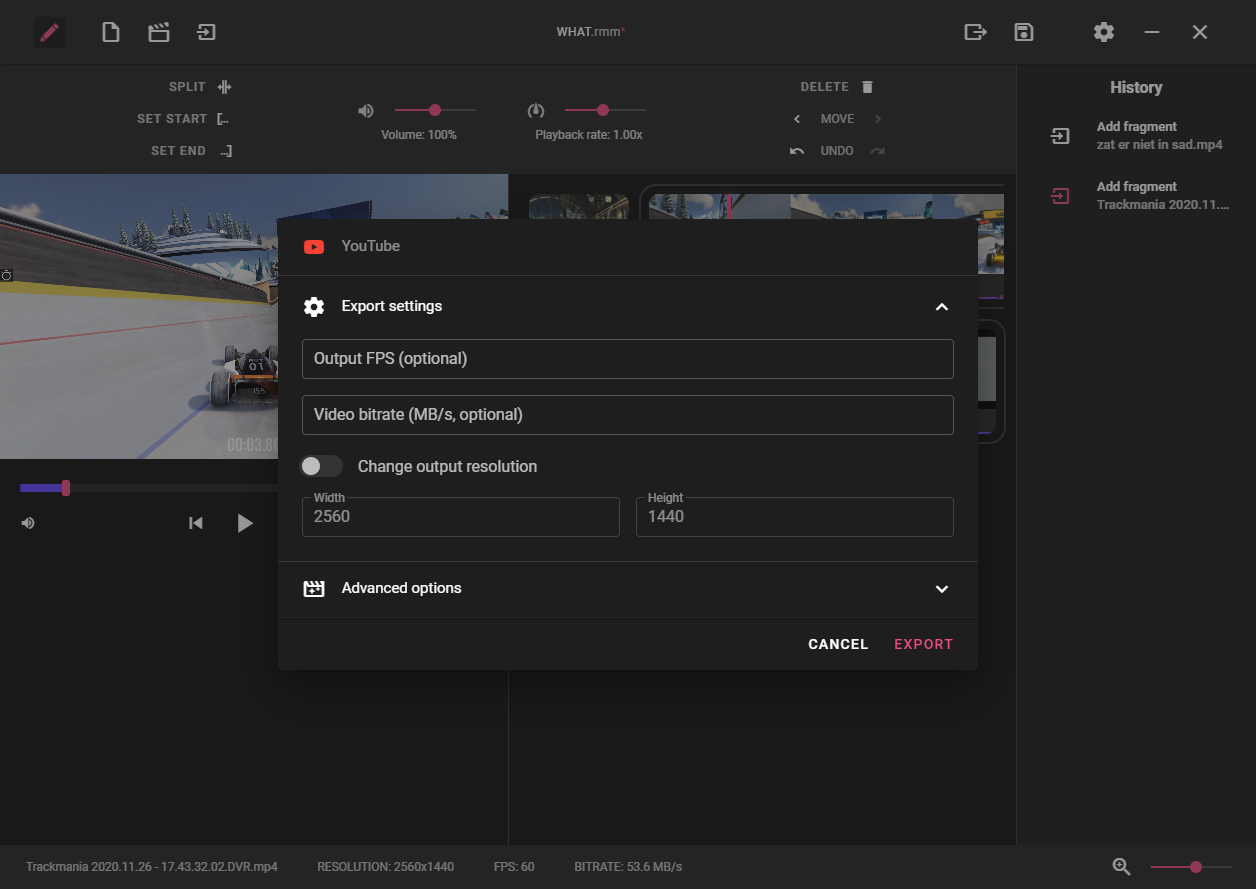 Advanced export settings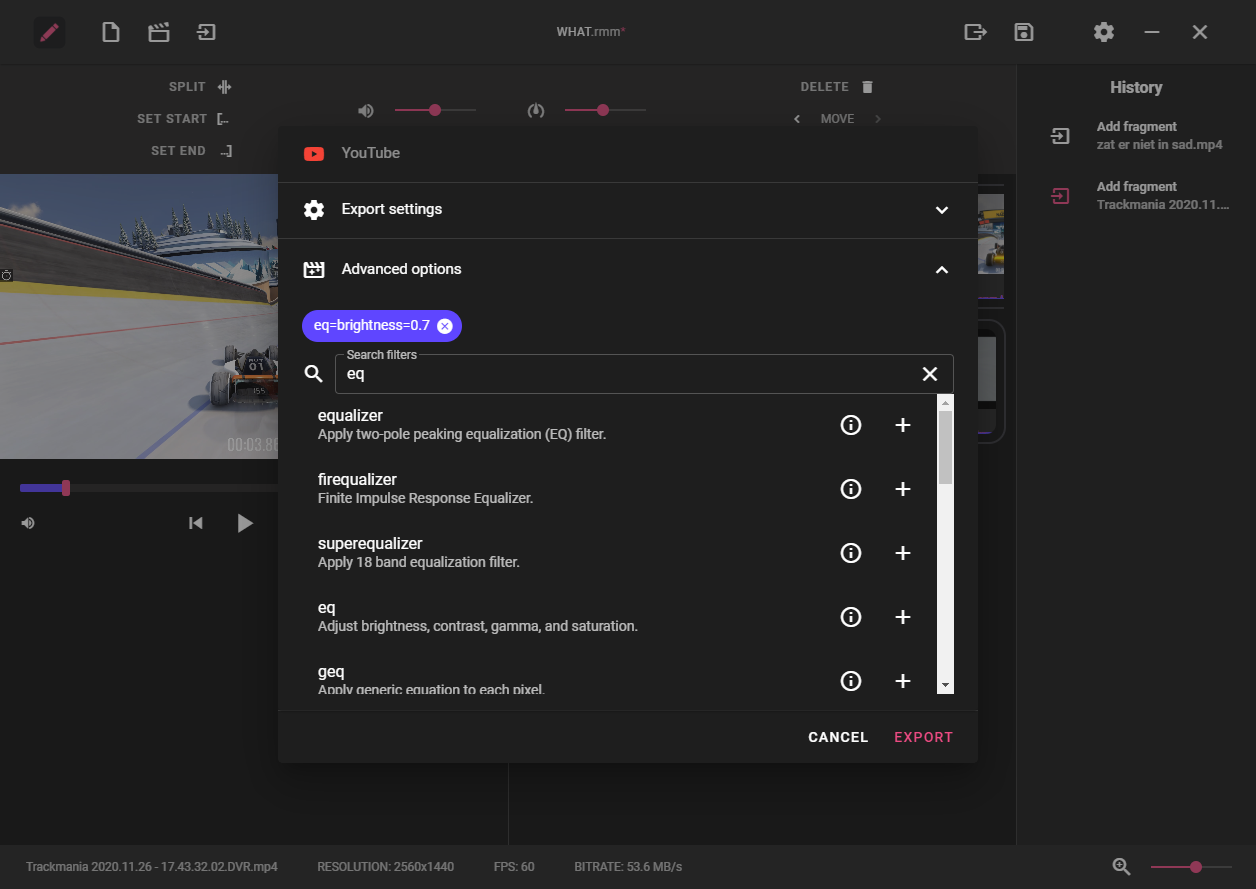 Export status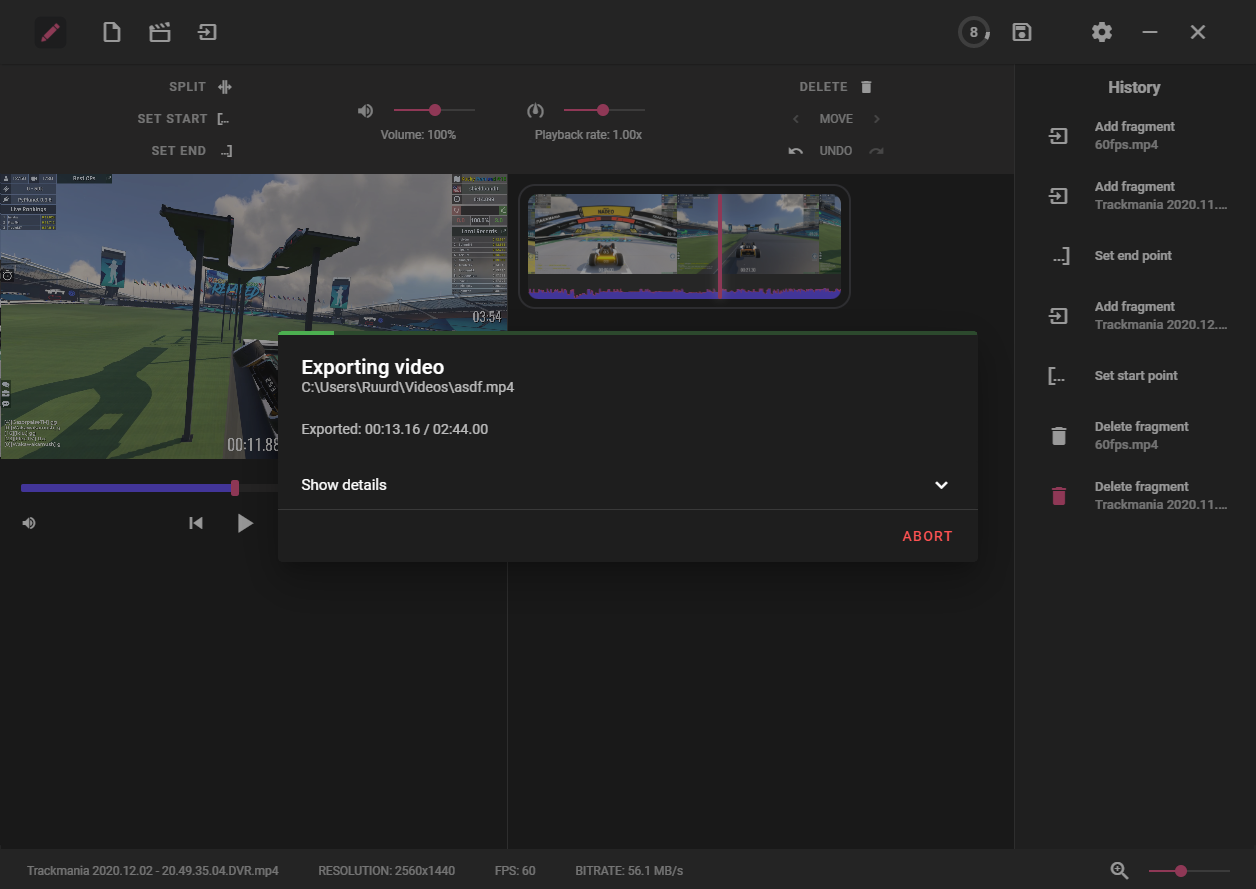 Upload dialog